Welcome to Veroma Modellbau
Since 40 years now, our family enterprise produces everything and all on technical modelbuilding. From accessories up to kits – we produce it on our own production line.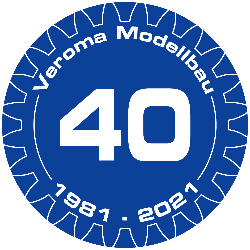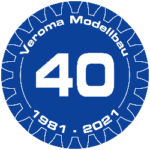 This year we are celebrating our 40 years anniversary. We put together some information about our company (right now only in german) – but you can find it —> here.

Over 5000 different products, supply industry, retailer and craftsman. We are supplier for known companys in the field of model constructing.
Here you find more then 800 products to improve the look and feel of your Truck model and all you need to create your own dream.